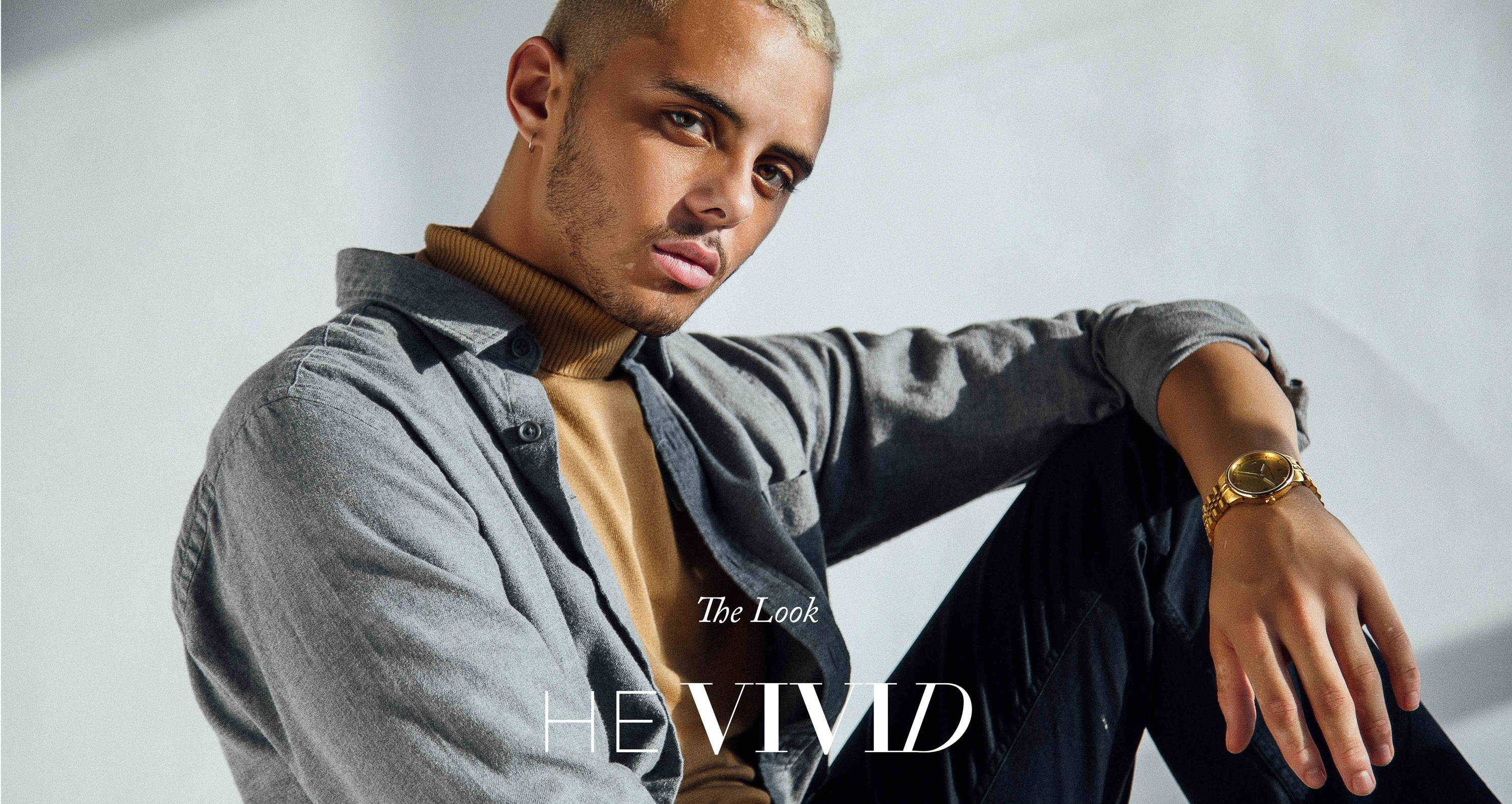 VIVID is set to elevate your look, no matter what style is your favourite: With our 38 mm styles in mixed and gold links, VIVID creates the perfect urban streetwear meets royal empire look. With a tomboyish styling that can have both, a sporty or elegant touch, we have designed VIVID to bring to you the watch of the future, making your 2019 outfit look a lot more like 2020.
Detailed mixed links and a golden dial with a shape that combines the classic with a new kind of bold minimalism: If you are looking for the ultimate statement piece this season, VIVID in silver and gold will be your perfect companion. Style it with turtle necks, clean cuts and camel tones, or go the opposite way with the ultimate monochrome look in beige or grey.

A gold watch is the ultimate symbol of luxury, a bold statement piece that is guaranteed to create the perfect elegant finish for every outfit. On the other hand, gold can sometimes be seen as too opulent. Our VIVID in gold was made to break through this way of thinking with its down-to-earth touch: A classic design where the prestige factor has been replaced by a much more contemporary look and feel.